The "Useful to Albanian Women" association is a social humanitarian, non-political, non-religious, non-profit organization that fights for the protection of women's and children's rights. The association was established in March 1993 and registered officially at the Ministry of Labour and Social Affairs in September 1993. In January 24, 1996 it was reregisterd at the Albanian Republic Court, according to Decision No.285.
UAW operates through its main programs established in different cities and running as Community centers (with the focus in community members, women, youth and children) and Professional Vocation centers (with the focus in vulnerable youth ).
On the top, is the head office, who provide different activities, through lobbying and advocacy for women's issues, youth issues, children issues, environment, health, law, etc,etc.
These programs have their own structure with clear functions and division of roles and responsibilities of the middle management.
Our slogan since 2000 and now is:
Women make history, every day!
Until the year 2012 the centers run independent programs from each other, in terms of application, implementing and reporting. The cross-cutting projects and WMH program are the one which interlink these centers with each other. The headquarter office systematically supervises the programs and their results and impact of their intervention.
The organization developed the new strategy renewing its legal framework and developing its activities in all her branches .These challenge processes, need a new establishment of the organizational structure to support them, revision of the organizational chart, setting new functions of the high management of the association, revision of roles and responsibilities.
After 2013, the UAW's strategy was to strength the role and decision making bodies of each center, and to create more space in the terms of the community needs, target groups and human capacity buildings

UAW's hymn is"
We are ….

We are women
Bleeding , but proud
Tearful and happy
Loving and inquisitive
Mistaken and resilient

We want …

We want a world
With non-violent relationships
Among women, men and children
Between human beings and the whole world




Ne jemi….

Ne jemi gra
Me gjak e krenari
Te perlotura dhe te gezuara
Te dashura dhe kerkuese
Te gabuara dhe te forta

Ne duam…

Ne duam nje bote
Te maredhenieve jo te dhunshme
Ne mes grave, burrave dhe femijve
Ne mes qenieve njerezore dhe gjithe botes
Goals and Organizational Priorities
• UAW works toward the constant improvement of policies and social support services in the field of women's and children rights and to support their implementation.
• UAW influences in improving women's and children rights and poverty alleviation, especially among the vulnerable strata like; jobless women, vulnerable children and youth, lonely elderly women.
• UAW inspires, encourages and support women and children in protecting and their rights against all forms of discrimination and misuse.
• UAW aims to increase the women awareness regarding their role in society and family.
• UAW aspires to empower the women's role and place in society based upon its motto "Women make history every day!"
Important information on the history of UAW
1993 March 9th establishment of UAW
1994 – 1995 First lobbying for abortion law. UAW & Women's Centre Advocacy women Centre
1997 – 2001 National and regional (including Kosova, Monte Negro, Macedonia, all ethnities ) program Women's Bridge for Peace and Understanding
2001 Human Rights Price for prevention of blood revenge from Lionel Jospen
2002 – 2003 After the World Social Forum in Brazil, UAW leaded the network with different Albanian NGO with the topic; 'Another Balkan is possible'
2001 Lobbying for the 8 March protest with the slogan; 'Women do history every day!
2005 – 2009 Institutionalization of the 8 March protest (partners different actors of the Albanian Society)
2005 Nomination for the Nobel price from 1000 Peace women across the globe of UAW's president Sevim Arbana
2005 Lobbying and gathering 2000 signature for New Family Code.
2005 – 2008 Lobbying and playing the main role for new law for Gender Equality, which was approved last year
2007 – 2009 Awareness campaigns against Breast cancer in all Albania & osteoporoses.
2007 – 2008 Opening the Women's Club in Puka
2009 Alternative Professional. Centre in Burrel
2012 Construction of the new building for Community Service in Durres, ex swamp area
1998 and on-Women's Club Teuta e Re' Tirana
2014-2016 Health education with vulnerable adolescents from all over Albania, with the aim to prevent HIV/AIDS(Gilead)
Employment agency for poor girls and women with medium education-2001 and on, Tirane
2012-100 years of contribution of women in the building of state, Exhibitions and Conference '90+20(20 years of Women's Movement in Albania)
2014-on Alterantiva Profesionale-Pillar(Tirana, Elbasan, Durres, Burrel)
Community Development Center "Today for the Future-Pillar(Tirana, Durres, Buurel, Vlore, Saranda)
2014 and on-Women's Academy
1998-and on- Women's Club Teuta e re'

UAW is member of national and international networks such as:
Albanian Coalition against Trafficking of Human Being, Albanian Children Alliance Women National Council, UNITED, (European Network against racism) GATWA, (Global Alliance against trafficking-world- wide organisation), ARIADNE network, MEDIATE- network, International Human Rights Educational Consortium (IHREC), Balkan Civil Society Development Network (BCSDN)
The political and decision making bodies are:
Board of assemble members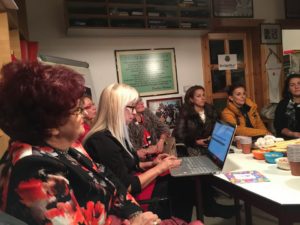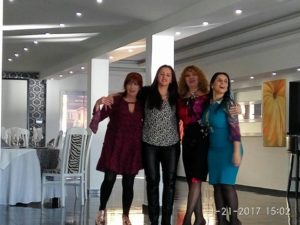 Assemble of UAW
President; Head of Board and President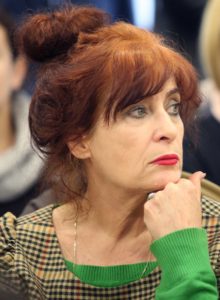 Women human rights activist
Peace workers since 2005 and on
Members of some European networks and worldwide
Citizen activist for different communities, political, religious problems
Founders of pluralism in Albanian among 300 people who signed pluralism
Founders of Women's Movement in Albania, as a Vice President of Democratic League of Albanian Women(created as non political movement in 1991-1992)
President of Albanian NGO Forum 1997-1999
Head of National Council of Albanian Women(2005-2007)
Candidate for Nobel Price in 2005, '1000 Peace Women Across the World"
Price for her contribution and her association in blood feud prevention, given from Lionel Jospen , in 2000.
Nominated among the most well known women in the world, in Peace Calendar in 2015
Appointment as the head /Albania of HWPL and IWPG Committee' , for the Implementation of the International Law on the Cessation of war and Achievement of World Peace
Honored by Partners Albania with Philanthropy Price, for her human rights contribution in November 2016
Honored among 10 Women in the World, September 2017, Seul from IWPG and HWPL
Members of
Member of Honored network in the world ; http://womennetworkforchange.org/board-of-directors
President of Useful to Albanian Women,(UAW) is directing the local Albanian NGO successfully in different direction of the intervention, social services, networking and lobbying activities. Network abilities, team spirit and team player developed during her implementation of different project in different areas of Albania. Known as a important peace workers, especially in Achieving Peace and Cessation of War, through her mission and position, as Peace Workers.
First supporter of achieving Peace and freedom in Iran, supporting Mujahedin in Albania and abroad, as world peace workers
Excellent communication and presentation skills during the all history of UAW organization. Flexible with excellent ability to adapt to multicultural environments, gained through her work with NGO sector and different trainings. Tem work skills improved through her involvement in a number of European projects, Albanian projects, training and conferences.
Excellent communication and presentation skills, capable of taking initiative, propose new ideas, confident and effective in making formal presentations, intervening in meetings, dedicated team player participating in group discussions and dealing with criticism. High organization skills and multi-tasking abilities.
Critic of literature in her former work, she used to published many articles, editing books, poems and writing novels. Editor in Publishing house 'Naim Frasheri'.
*Speech of President of UAW, on the anniversary of 100 years of Contribution of Women in Albanian State History(November 2012:
90+20, Woman's Movement, Achievements, Challenges, and the Way Forward!
(photo Sevim, from page in fb; One Hundred Years of Women's Story)
Renaissance of women's activism, its beginnings and challenges
Sevim Arbana
Dear ladies, colleagues, friends, and sympathizers of women's movement in Albania!
Honorable representatives of the State and International Institutions!
I am very honored and excited today, in front of a respectable audience, friends and colleagues, with whom we have shared all our concerns, challenges and our successes, to speak to you, namely about it; how did the Women's Movement in Albania be established and activated?
When I started dreaming of being a part of the first women's movement in Albania, I did not think that after many years of effort we could achieve such a great balance of success and challenges that the woman's move marked.
Let's all go back for a cast. In the beautiful days of movement for freedom and democracy, where, unlike 100 years ago, where men signed the independence of this country, in the 1990s, the number of women signing democracy was 62, out of 300 other signatories.
It was exactly women who began to think that their lives and children, the living conditions and the future of the country, would change them by themselves. They thought and fought to become ladies of their fate.
So the women's movement was born.
How did this move?
We all fought and dreamed a lot in the early 90s!
All of us, in our own way, began to cultivate our dreams and prospects, over that so desperate system, for which we had only heard; democracy.
For us it was the space, the dream, the future and the beautiful present for us all and our children.
So, through these ideals and perspectives, I was merely a woman, as their story in a country like Albania, where these fragile and strong beings never had anything to do but had given.
In the stormy days of summer 1991, a group of women and girls, inspired by strong democratic ideals, made the first attempts. They were grouped into a formation, which they themselves did not know how to call it, although they were clear about what they were looking for.
What these women wanted, the time was fast, so it took several months for us to gather, discuss and decide on a voice that our biggest challenge was to be, not political.
We did not know and did not have literature to guide us.
We did not have the experiences of our sister West or the ocean beyond the ocean.
We did not yet have strong institutions and programs
But we had a great advantage; we were the first, the country needed everything, and foreigners believed and wanted Albania to be.
So, in silence, merely, and with devotion, I come to many of us with our infant programs and experiences, with the poverty and the great shortages, but with the desire to fight, change and contribute, as ever.
At the same time we were confused, fanatical, extremist, yes and well-placed.
The first representatives of the women's movement in Albania, in the first years of Albanian democracy, did not show strong signs of cooperation, since women's problems were articulated equally and their treatment was devoted to them.
We dare today to look back and see the way we've done.
At all, we are proud of being the protagonist of this great historical moment. We wrote together, a very special chapter in our history; the history of women's movement, activism and efforts for an open and equal society.
Without much theories and experience in this field, with a great desire to change things, to make realities the decade's ideals, the movement of women in the early years began to slowly talk and act, making many women, people and institutions to turn their eyes and listen to what they wanted and aspired to these women.
We often were discouraged, often tried to use us, but as women and mothers, with the strong smell of the man who believes in the ideal, we managed to overcome the difficult moments in the history of this movement
Although it was born as an advanced and idealistic movement, with the visions and hopes of changing something, the fact that this movement faced anarchist laws, an unlimited democracy, which at that time was at risk of being destroyed and used, as the many beautiful ideals of December's democratic movement were destroyed.
But one thing was certain; the opportunity to raise the woman's movement was born.
In the years that followed, the woman's movement, in her first steps, faced the terrible events of 1997, events that grew and nurtured the movement of a woman who, with her attitude and strength, showed that she knew confronted
The ladies showed how much they believed in what they did, in what they were fighting for.
Created in a learning process by learning, we managed to create not only our profiles, but also to be activated and networked both internally and internationally …
We wanted, that was slow, naturally convincingly to 'accept' no
PROGRAMMES
1. Women make history , every day!
The core program of UAW and the face of the association.
Why women make history every day?
• The growing process helped the organization to focus from the ideology and idealism to measurable results and achievements
• The slogan of UAW became the face and the core program
• This program is focused to women as main target group, as they are not only the most marginalized society strata affected by phenomena such as poverty, trafficking, domestic violence, but they are a big potential as progressive change agent in the family and society and in decision making of the society
• On the other side, addressed by this action, the program exposes also the organization's Managerial and Financial Capacities, which need to be adjusted and improved based on the new strategy, vision.
The program consist in these direction:
Lobbying, advocating and awareness campaigns
Raise awareness concerning women's rights emphasing domestic violence;
Empower and educate the target group, so they are able to understand, claim and stand up for women's and children's rights;
Strengthening external (regional) and internal (organizational/TOT) capacities;
Influencing and affecting decision making toward Gender Equality.
Who is involved as beneficiary, actor and decision maker?
Vulnerable Women (divorced women, violated women, women in a difficult economic situation,widows and abandoned women, migrated women, jobless women etc., that will increase self confidence, skills)
The staff of UAW through developing the pilot model of self-sustainability and adopting new management concepts;
• 8 Albanian NGOs, which are UAW's partners and affiliates;
• 10 UAW trainers and lecturers that will be prepared to train on the TOT
• The civil society community in Albania, of which UAW is an active actor;
The general public, especially women's movement which is interested for professional experts, organization and a vivid civil society
Which are the purposes?
*Raise awareness concerning women's rights, emphasizing domestic violence; Institutionalization of the AwarenessCampaigns
* Building up capacities and protecting mechanisms necessary to manage successfully the challenges offered by the Albanian society
*Empower and educate the target group, so they are able to understand, claim and stand up for women's and children's rights;
*Strengthening internal (organizational, managerial and financial) and external (support to other NGOs and to the society) capacity
Whereweare?

The geographical expansion of the building up women's leadership, through different ways as establishing women's clubs in other Albanian cities reinforcing youth initiatives etc
Women's club " Teuta e re" Tirana
women's club "Puka women"
Seeds in Durres, Elbasan, Burrel
Employment Agencies Tirana, Elbasan , Durres
New Organisations born "Alunmi, Youth org. etc
Visibility actions
Reaching target groups, communities, stakeholders, state and public institutions, central and local government through: monthly organization's newspaper "Diella", organization's website, articles in other local and national newspapers, local and national TVs, brochures, leaflets.
Collaboration types of UAW
Collaboration with the small partner NGOs; learning and knowledge sharing
Positive and concrete experience is done in collaboration with small partner NGOs, through meetings, exchange of experiences, round tables, discussions, ToT training sessions and workshops.
Besides trainings on capacity building, the focus of work was in raising small NGOs capacities to manage and/or develop their own projects.
While, the collaboration of the small partner youth organizations in Durres has a different nature, focused on cultural and social issues. They have been supported to draft and implement socio-cultural projects for youth and children, which they are successfully implementing mainly in city of Durres and in its rural areas. Such support is given to women's club of Puka, which is independently planning, preparing and implementing small but incentive activities for women, according to Puka context profile and needs.
Synergies and networking with external partners, State institutions, local government, networks
Continuous networking and lobbying activities are developed with NGOs of the same or similar profiles with state and public institutions such as state police, municipality of Tirana, Regional education directorate of Tirana, Municipality of Durres, State social service etc; with donors
A courageous enterprising was developed among women organizations. Women organizations and other organizations have established a network with the focus on work against domestic and gender-based violence and pressure coalition toward central and local governments. In addition, there is under evaluation the establishment of national hotline service for gender-based and domestic violence.
Cooperation with local authorities has been a crucial and important focus, related as well with the elections process such as mediation in voting process and awareness regarding the right of vote (case of community centre of Durres). Public and state institutions and local authorities of health, education and legal systems are involved in close cooperation in the implementation of all programs of UAW depending on their profiles and in the implementation of complementary projects.
Participating in debating processes with actors on legal frameworks such with think-tank organizations, international organizations and donors (CSOs, EU, UNDP), being active part of regional networks such as ARIADNE and financially supported by other donors such as Soros, UNICEF, have positively consolidated UAW's profile.

2. "Women's Club 'Teuta e Re"
WC offers different services to women and families. It advocates and lobbies for women's and children's rights; it supports women in facing phenomena such as domestic violence, trafficking etc. It helps in alleviation of social problems like uprooted internal migrants (in particularly women and adolescents), through health care and civil rights education, social consultation. It organizes campaigns concerning different topics in women's right is well know address frequented by a lot of women from all social strata coming with different problems, it is important they are well connected with different NGOS as well as local and national institutions and administration. It has become the driving force in designing new projects and accomplishing know how transfer to suburban settlements where poverty and informal way of living is severe as well as regional towns where capacities are lacking. Up to now this know-how transfer was accomplished by projects set up in the different places and cities as Puka is. This has a great impact in exchanging ideas, information flow, networking, alignment and coordination of activities and community of practice, innovation may come from these towns, being therefore a good experience also for WC itself.
"Teuta e Re" is an open-door centre, where women of different strata may easily reach their objectives through comfortable settings such as coffee bar and consulting offices. It organized weekly workshops, meetings, freely social discussions, social-culture events to promote the women's role in society. This range of services allows delegating cases, exchanges information and cooperates on important women issues. Concerning lobbying and advocating, the women's club is collaborating with larger women's network, other NGO's, governmental and public entities, Parliament, etc.
PEER GROUP
Apart from women in need, those involved in law making, etc., "Women's Club" offers services from which youngsters could also benefit, especially those studying at various faculties in Tirana's high schools and universities. The activities organized for/by the peer group involve:
• Lectures
• Training
• Activities of various themes, such as: human rights and liberties, sexually transmitted diseases including HIV/AIDS, drug and alcohol abuse, child labor, human trafficking, gender equality in decision making, communication, psycho-social development during teens, child-parent relations, etc.
• Volunteer work organized by the peer group.
• Voluntary inclusion into several activities held by UAW, aiming at various educational campaigns.
The peer group will also help organize social and cultural activities such as; painting exhibitions where they can promote their own work, literary evenings, book promotion, educational campaigns dealing with their rights, debates on environmental protection, etc.
Women's Club have decided that the number of participants within the peer group would be approximately 40.
They participate from the very early stages when the initial footprint of activities is drawn, and are also encouraged to add events of personal significance. Year after year we have noticed an increase in the number of such events, and their interest is also growing rapidly.
Green leaflets.
There are messages that NDGSH places every day on the tables of the Women's Club.
The messages are about violence, health, education, nutrition, women's participation in politics.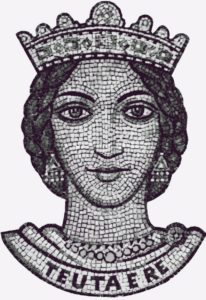 Become actively denouncing violence … This will be the slogan of the International Day Against Violence, which will last for 16 days from 25 November to 10 December, organized by the Neither Women's Albanian Association.
This awareness campaign took its life on Thursday 25 November in front of the Albanian Parliament at 9:30 am with a massive mass protest given to women victims of violence and intent on being more committed to enforcing the law against violence in family.
Through the International Day against Domestic Violence, NDGSH will develop a series of activities.
16 days of violence are 16 days of activism of the campaign against gender violence and constitute an international campaign that originates from the Women's Leadership Institute of the World Womens Global Leadership Institute sponsored by the Center for Global Women's Leadership Center for Womens Global Leadership in 1991.
Participants were elected November 25 as the International Day against Violence against Women and December 10 as the International Day of Human Rights in order to symbolically link violence against women and human rights to emphasize the fact that such violence is violation of human rights.
This 16-day period also underlines other significant dates as November 29, the World Day of Human Rights and Women's Rights Day, December 1, World War One of the Second World War, and December 6, which commemorates the anniversary of the Montreal Massacre.
The 16-day campaign has been used as an organized strategy by individuals and groups around the world to call for the elimination of any form of violence against women through awareness of gender violence as a human right at the local national and international level.
Since 1991 about 1,700 organizations in 130 countries around the world have participated in the 16-day campaign against violence against women.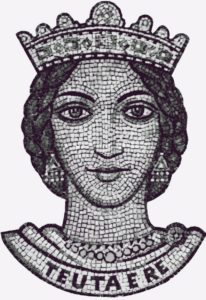 Career women, there are 10 mistakes that need to be avoided
To have a successful career, so-called body language is important.
Well-known American analyst Carol Kinsey, also known as a "poor profile" prophet, has explained in her book "The Silent Language of Leaders" the meaning of the "body language", much needed by her, for women who are at the beginning of their career.
Here are some of her advice:
1. Do not bend your head while you are listening, otherwise you will look very approving, more than adequate
2. Do not smile a lot, in such a case you will question your credibility.
3. Do not approve it, as in this case, the interlocutors will receive it as an instinctive and unconditional approval.
4. Do not formulate sentences by completing them with question marks. In this case you will only show your insecurity, or if you are awaiting approval.
5. Do not play the role of a girl. The mature women often move only with their hair and arthritis in their hands or neck.
6. Stay cheaper. Standing on the feet and hands crosses the conversation.
7. Do not wait for the queue to talk. Madeleine Albright, too, advised women to learn to interrupt the conversation.
8. Tighten the hand of the interlocutor, otherwise it will look like a kind of weakness.
9. Do not show emotions.
10. Do not use flirt as a weapon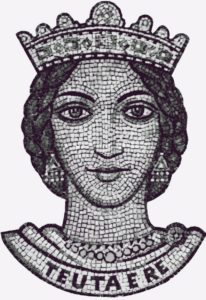 Heal the children naturally
For the healing of children, you should use as many natural resources, without chemicals and artificial substances.
Cooling
To help your baby get rid of the mucus, add three drops of eucalyptus oil to a boiling water pan. Remove from the heat, let it cool slightly and give the baby to breathe with a towel over his head. Steam must breathe in the nozzle for a few seconds, with small hot steam vacations. In the evening place a pillow under the head so that the baby sleeps with a slightly raised head. Sprink the pillow with a few drops of eucalyptus oil. During the day let your child drink plenty of water as he lowers the temperature.
Pertussis
Helps very hot with lemon juice. According to Professor Ron Eklis's statement from the Center for Cardiovascular Rhinitis, classics for rhinitis are only 15 percent more useful than placebo.
"Each juice helps. Hottest drinks with bitter taste are especially useful, "he says.
You can prepare tea against cough: 30 grams of thyme leaves cover with boiling water. Cool, and add a spoonful of honey soup. Take a spoon whenever you feel you need to soften the cough
Pillows from panolines
Infants are often prone to panicles, especially when their bumps are blurred. Dip a pomegranate cream. Additionally, try several types of panolini.
Tooth decay
Babies are very nervous when their teeth go away. It will ease the pain if you cure gums with the mixing of olive oil and essential oil of chamomile. Chamomile alleviates itching and pain.
Ulcers and scars in the mouth
Make a digestion for your mouthpiece: in a cup of boiling water pour a teaspoon of salt. Let it cool, then add a drop of lavender oil and a drop of oil from the tea tree. Treating is the most appropriate solution for older children who know how to rub.
Blended during trips
Traditional Chinese Medicine for centuries uses ginger as a tool against blending. A parsley from the gingerbread is cooked for 10 minutes, cooled and a glass poured before the trip.
3. Employment Agency
Started on 2000, supported by Caritas of Vienna and later on from Caritas of St Polten(Austria) HEKS(Interchurch Swiss Aid)-Switzerland
This program is continuing very successfully
The primary purpose of the employment agency is providing training and professional formation to support jobless and/or marginalized women. E.A assists women in need through basic services to increase employment opportunities and to build self-esteem and social skills. The employment agency offers the services of housekeepers, nurses, elderly and child care workers.
Employment Agency began operating, taking into consideration the large number of unemployed women and through interviews, consultations, questionnaires of developing equal opportunities aims to find a better integration in the Albanian society of this target group
4. EMPLOYMENT AGENCY FOR GRAY AND GIRLS
Project "Availing the Albanian Woman", which offers women and girls training courses and employment opportunities such as:
 indoor,
 indoor nurses,
 child carers,
 elderly caregivers,
The main purpose:
Training and employment of women and girls in need.
Employment Agency
for women and girls, for 18 years now offers family services for;
In 2000, it was supported by the Caritas of Vienna and later by the Caritas of St. Polten Austria, HEKS, Switzerland
Today, it continues to be a success for a demanding group of people in need
elderly caregivers,
babysitter,
housewife
home nurses.
The agency offers our domestic services.
The agency offers trainers for women's groups that provide these services "
In these trainings, we aim to embrace the professional ethics of these professions. At the end of the training each of the women completes a questionnaire that serves us to evaluate them.
By training, we recognize and appreciate every woman's ability. By making the right combinations between demand and supply, it is possible to increase the prestige of the Agency.
Based on the experience so far we can say that the success of this project is measured by:
 Creating new employment opportunities for women and girls who do not have a genuine profession, improving not merely their economic income, but above all their social status.
 Mitigating the prejudicial mentality in the community on the provision of family services, experience that has been extended and estimated in other countries for a long time.
 Improving the quality of life not only for benefiting women and their families, but also for the beneficiary clients of our services
Since its inception, the Agency has been frequented by a considerable number of women and girls. This makes it easier to select them.
5."Telefoni Grua"Women's phone number
It is a service that provides the center "Women's Club"
Forming the number:
042 237728
You can connect to:
* Our specialists to receive information and advice on women's rights issues, domestic violence, poverty, gender issues, the position of women in the family, health issues and many other issues that women face today.
* You can benefit from social-psychological and legal assistance offered by specialist sociologists, psychologists, and journalists who are ready to stay close to you to help you with your problem.
Do not hesitate then call us now
042 237 28
We welcome you
Useful to Albanian Women-association
Klubi I Grave
Tel+042 237728
Rruga :Naim Frasheri Nr 8 Tirane
6.Guest house /USEFUL TO ALBANIAN WOMEN
A little hidden in one of the quietest suburbs of Tirana, UAW have created a home away from home.
We have spent a long time ensuring that our guest's comfort is maintained.
Our guest house has been structured with only the best in mind.
Situated near the center of Tirana, it's also a piece of nature in the middle of the urban chaos. This place has an air of peace and tranquility that makes you feel warmly welcome.
There is nothing better than enjoying a drink on our bar where you will bee enclosed by friends.
Our Guest House is opened to all our donors, partners and every one else who works in the same social fields like us.
We provide these facilities and services:
 Internet;
 Telephone;
 Bed/Breakfast;
 TV;
 Wipe-Clean mattresses.
Address:
Useful to Albanian Women-association
Rr. "Naim Frashëri", Nr. 6. Tirana/ Albania
Tel/ fax: 00355 42 223 001.
E-mail: uaw@icc-al.org
sevim@icc-al.org
7. Who is "Professional Alternative"?
Tirane, Elbasan, Burrel
The "Alternative Professional" Center, Tirana, is a social and professional integration center for adolescents in economic and social difficulties aged 15-20. This program was born in 1997 as a collaboration of the association "The Benefit of the Albanian Woman" and the French association "Triangle". In 1998, the center's activity was funded by a roundtable of three donor agencies: HEKS, EED, ICCO and the last quarter of 2007-2010 by HEKS & EED.
Krahasa Tiranë, NDGSH, has its vocational training centers in Elbasan, established in 200 and in Burrel, established in 2009. These centers develop their activity in the company's assets, set up for this purpose and supported by: EED -Germany, in 2004, ICC, 2005 and Burrel Municipality, 2009
Vocational Training
Professional courses being developed include: Cosmetics, Kitchen, Tailoring-Stylism, Hydraulics, Secretary, Solar Panels & Air Conditioning, Car Mechanics. In addition to vocational training, young people receive and engage in complementary subjects such as English, Computers and Social Interaction. Recruitment of young people is done through the Selection process by the staff of the center who finds out on field work, collaborations, research in the most needy areas. In addition, they receive free medical service at the center. At the end of the six-month seminar, they undergo some final exams and then one month of professional training in private business subjects. The diplomas they receive are the diploma of the profession and the diploma of the computer subject recognized by the MLSAEO. A very important point for the purpose and mission of the center is the employment of these young people which reaches the mass of up to 70%.
Main activities in the centers
• Professional activity.
• Complementary courses (English + computer).
• Social Intervention (animation, psycho-social counseling, educational, awareness raising).
• Cultural and Information Activity.
• Selection (recruitment of young people attending social-professional courses).
• Education through peers.
• Medical service (periodic medical check-ups, health insurance).
• Mini Project "Moving Library" (Supporting and encouraging the readership in the community. Supporting young people who need to learn, but have no access to books.) Capacity building and cultural movement in the community).
• Job Information Agency, every young person is likely to be well informed and prepared to be promoted in the labor market.
• Practice and skills improvement, after professional training through various agreements with young market economy subjects, perform the internship month to improve the skills they have taken during vocational training in selected courses.
• 70-80% employment, 80% of beneficiaries are employed after vocational training, which have directly affected young people, their families and relatives.
• The Tooling Lending Program, for a fuller professional integration of the beneficiaries and their promotion in the labor market after they complete the lessons at the center.
• Open door Club, youth and the surrounding community develop various animation activities giving them a better opportunity to grow and develop in psychosocial direction.
Impact and social, professional progress.
Since its inception, the center aimed at their professional training for the purpose of removing illegal and street work, and hiring them. But as a center established by the "In Benefit of Albanian Women" Association, offering only professional opportunities could not be enough. For this reason, the center from the outset had the priority to harmonize the professional growth of young people in need and their inclusion in contemporary civic society through awareness, cultural and professional support activities. Year after year, the center has merited this aspect by increasing the quality of any activity of this nature. During the 16 years of implementing programs for the professional, educational, cultural and youth integration of youth, the "AP" center continuously enriched their content according to the needs of young people, time, models and advanced programs. Activities of this kind make it possible not only for the social integration of beneficiaries over the years, but also for the center itself as a more opportunity for cooperation and recognition. The vulnerable focus group is at a delicate age of psycho-social development, which requires a lot of engagement and work to be enriched with the right elements and to integrate into the model of contemporary society. The harsh separation that this target group typically exhibits with the school, its peers and its leaders has negative consequences on the development of their character.
The purpose of the center, which in its genesis and onwards aims at reducing these issues and improving the process not only of professional training, but as an inseparable part also in improving the character formation and enrichment of youth profile.
Educating beneficiaries, raising awareness through non-calendar activities, but also inspired and supported by different social situations in the country, as well as getting to know the work and instructions for success, is the center's priority. The success of the center is precisely the fulfillment of educational, cultural, awareness and professional gaps created by the cessation of the education of young people in need, for various socio-economic reasons. Preserving the values ​​of origin, this is a continuous and uninterrupted process towards their education and civilization, and which positively affects youth reshuffle.
Over the years, centers based on modern-day models, according to social and certainly supported tendencies and the needs and impact they create for young people, has consolidated, enriched and added professional, awareness-raising and cultural activities.
8. Community Center, Durres, Elbasan,
Created since 1998, as a humanitarian center with small development program.
Transformed , according to the Albanian and area's needs to the community services center for all vulnerable strata.
Goals :
Development strategies in liaison with state/ public institutions:
CC collaboration with public institutions at a local level consists in the exchange of information through participation in public activities of CC and vice versa, also in joint lobbying on issues affecting the community such as the issue of legalization of property, access in infrastructure, environmental protectionetc.
CC collaboration with public institutions for hiring young people and especially women has proven successful for the integration of a part of community in need to participate in the labor market. Coordination and support from local government is required as many funds in the context of decentralization of social services are managed by this authority, so for the realization of employment mediation is necessary to establish institutional constant relations with : a) Regional Employment Office by becoming part of the employment promotion programs, communication with business, recognition of the latest laws and regulations regarding employment, studies conducted regarding the labor force and labor market trends, and work fairs organized annually by the institution, b) Chamber of Commerce to establish regular contacts with representatives of business and to be part of projects organized by this institution or from its partners nationally and internationally.
CC sustainability of activities lies in the involvement in the program of vulnerable persons and for this it has acquired the good reputation in the communityDevelopment strategies in liaison with business community
Institutionalization of relations between CC and business community through liaison with business associations, chambers of commerce and industry, and relevant networks.

CC Elbasan
 Vocational courses-Continuation of the vocational courses for girls and women including the new one; organization of the practical classes, helping them to get a job or to be self-employed.
 Strengthening the collaboration with the local government and networking: Working in partnership with local government and other actors to establish sustainability, offering better possibilities to help these under privileged children and their family. This will be realized through trainings, meetings, awareness activities where we have the possibility to discuss, to collaborate with each other for different issues.
 Awareness and capacity building activities
 Training with community mediators
Identification of successful examples for the community members' (Roma community), particularly for the graduated students at the vocational courses; Encouragement and further motivation of the past candidates and the new candidates
 Voice of Roma women association-further collaboration with this organization by offering to them our support in initiating and organizing activities that strengthen their capacities such as: awareness activities and professional courses, meetings with parents, to deal with development priorities of their Roma community, writing project and fundraising.
 Peer educator group – Continuation of the collaboration with the youth. Organizing practical classes and activities to practice all the know ledges gained at the school. This approach will help them to promote their skills and to foster the community feeling and volunteer work.
 Promoting Roma culture and tradition
Promotion of Roma culture and tradition, through exhibition with their works; organizing cultural activities

NEWSPAPER "DIELLA"
The newspaper "Diella" is a monthly publication of the Association "In Benefit of Albanian Women".
The newspaper "Diella" ,.
It has undergone fundamental changes not only in the image (graphic side, increase from 8 to 12
page), content has improved the quality of the scripts, bringing it closer to the reader.
In its publication, the paper aims to place the spotlight on the most problems
sharp points that disturb the target group placed in the focus of the work of the association, women.
So it deals with issues that relate to the role and position of women in
Albania, its socio-economic situation, women's rights in general and specific problems, such as unemployment, housing, domestic violence, gender equality, women's health, etc.
At the same time, the newspaper reflects all the activities of the association, such as the ones themselves
the organization organizes and develops, even those in which our organization is
collaborators with other organizations, both local and national,
with time span and spatial scope. Online contacts placed with other circles in it
which our association has its own branches and concrete ongoing projects, helps a lot for
a fuller and more direct presentation of the activities developed in the districts.
An important place in the newspaper is devoted to the free opinions they treat
directly our discussion topics, informative material, which they reflect
women's problems around the world, and advice on minimizing these problems.
From time to time, depending on the activities that are planned and developed, the newspaper also comes up with a color supplement.
The newspaper is distributed free of charge to institutions, other NGOs, neighborhood libraries and
ground. This is thanks to the work of peer group members who distribute it near the centers
where they reside and in neighborhood libraries.
The newspaper is financially supported by the association's income.